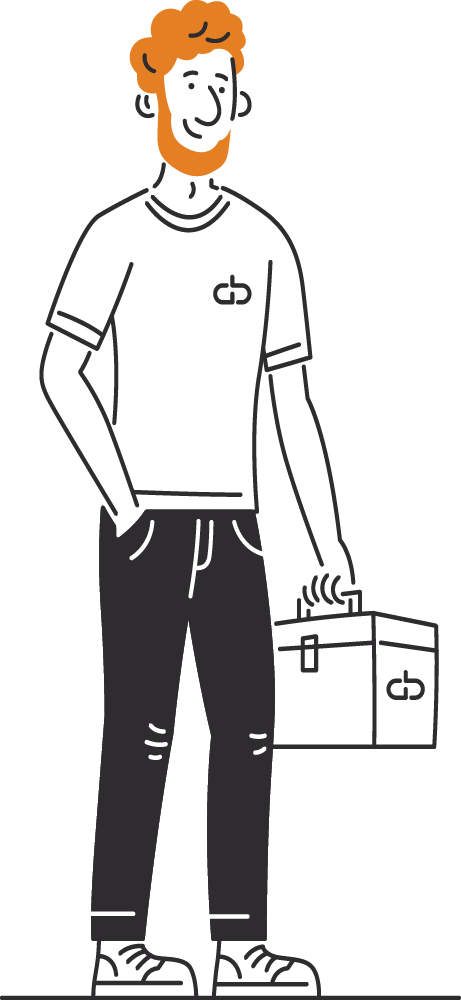 Meet Grant.
your friendly plumber,
and all around nice guy.

Hire GB Today


quality plumbing to keep things moving
GB Plumbing is dedicated to serving Muskoka with professional and honest plumbing services. 
residential
New builds, renovations, & emergency services. We got you covered.
commercial
Keep your business running smoothly with the expertise of GB,
emergency
No body likes plumbing problems. Give us a call and we'll be sure to save the day!
about GB
GB Plumbing is dedicated to serving Muskoka with honest and professional service for all your plumbing needs. 
Bringing fun and friendly quality workman ship is our promise to you. 
what people are saying about GB.
I contacted Grant when we ran into some plumbing issues that required immediate attention at the restaurant. Grant was able to fit us into his schedule the same day, which I realize isn't always possible but was great and much appreciated. When he arrived he quickly assess the situation, explain the issue, provided a viable solution and completed the repair addressing the issue. While Grant was completing the work he noticed another part of our plumbing system was not working properly which he brought to my attention and was also able to make the additional repairs. Grant came prepared to do the work, he was focused on the task at hand but also observed the system as a whole which allowed us to take preventative steps to avoid emergency plumbing needs in the future. Grant was able to complete the work in a timely manner without major interruption to regular business.
I'd use Grant again and I'd definitely recommend his services to friends, family and anyone in need of a plumber. Ryan ClarkeOwner of Main St Local Kitchen
We needed a bunch of plumbing work done at a house we had just moved into and could not seem to find anyone that could fit us in. We had heard that Grant had just opened his own business and gave him a call. He came quickly and fit us in to his already busy schedule. Grant completed the jobs 100% to my satisfaction. In fact I was so happy with his work, that I have hired him to come back and complete a sump pump installation. We would, and have recommended Grant to our friends and family. Cory ClarkeHuntsville Resident
The service from GB was very responsive and professional. I had an emergency and they came that friday evening no questions asked. Highly recommended! James ZantinghOwner of Mortgage Jump

call us – (705) 3801417


email – grant@gbplumbing.ca

plumbing request form.